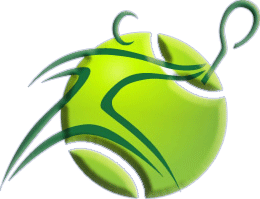 ​
Court Booking Rules

- You must use the ONLINE BOOKING SYSTEM ONLY, use the Book Now button below.
​
Non Members
- Courts can be booked at $22 per hour off peak and $25 in peak per hour. Book only via our booking system.
- You can buy tennis balls from our Vending Machine onsite, by the toilets. $10 for packs of three balls
- Tennis Racquets can be booked $5 per hour, text Suzy on 0490-108 852
- Personal Coaching contact Suzy on 0490-108 852
- Excellent Evening LED Lights Available until late.


​
​
​
​
​
​
Allambie Heights Tennis Club is set amongst natural bushland bordering Manly Dam at the western end of Roosevelt Avenue

4 synthetic grass courts (2 renewed in September 2022)

1 Half Size Red Ball Court for juniors

Rebo Hitting Wall

Ample car parking

Clubhouse with kitchen facilities

BBQ area

Cabanas

New LED Lights installed 2019, give excellent lighting and can be turned on and off instantly.

Saturday Social Every Saturday 2pm to 5pm
​
​
​
Our Club was established in 1977 and its success has meant we have managed to keep membership costs low. Membership allows you to play social and competition tennis as well as attend various social functions held throughout the year.
​
Allambie Heights Tennis Club is a great place to play both social and competitive tennis.
​
To improve your game, we have a resident coach for group or individual classes
​
​
Location
85 Roosevelt Ave, Allambie Heights NSW 2100. Open daily from 8am until 9pm
SATURDAY SOCIAL 2pm - 5.00pm -
The official Allambie Tennis Social runs every Saturday from 2pm - 5.00pm and Friday from 6.30pm 0 8.30pm. All members play for free, and visitors (non-members) only pay $10 each.
​
Other Social Groups
​
Allambie Tennis has a number of social groups organised by individual members. These tend to be in the weekday mornings on most week days during the day, often in the mornings. There are also groups in the evenings (as well as comps).
Note that matches after 5pm do incur charges for none members and discounted rate for members.
If you are interested in joining one of these groups, whilst there is no formal structure, the club would suggest speaking to members or turning up on one of these mornings or call Suzy on 0490108852 and ask for suggestions depending on ability.